Happy Halloween!  And to keep to the theme, I will draw out the scary side of everything today.  For a start, I went to a different Super U (local supermarket chain), as I was fed up with the one in Baugé and it's slapdash attitude to restocking things like Chicken Whiskas cat food, rose scented shower gel and its boycott of Duracell batteries.  So I went to the big one at Mazé - it's further away so I won't do it that often, but I felt like a complete hick when I went round it as it was so fresh, sparkling, well stocked and (dare I say it?) a bit exciting!  However, among the condiments I spotted Worcestershire sauce, which as you can see, flaunts that it has been matured for 18 months.  I would argue that it is still nearly raw, and therefore pretty inedible - it needs at least 30 months to mellow!  And as I lived opposite the trade entrance to the factory for over 10 years, I think I am well qualified to point this out!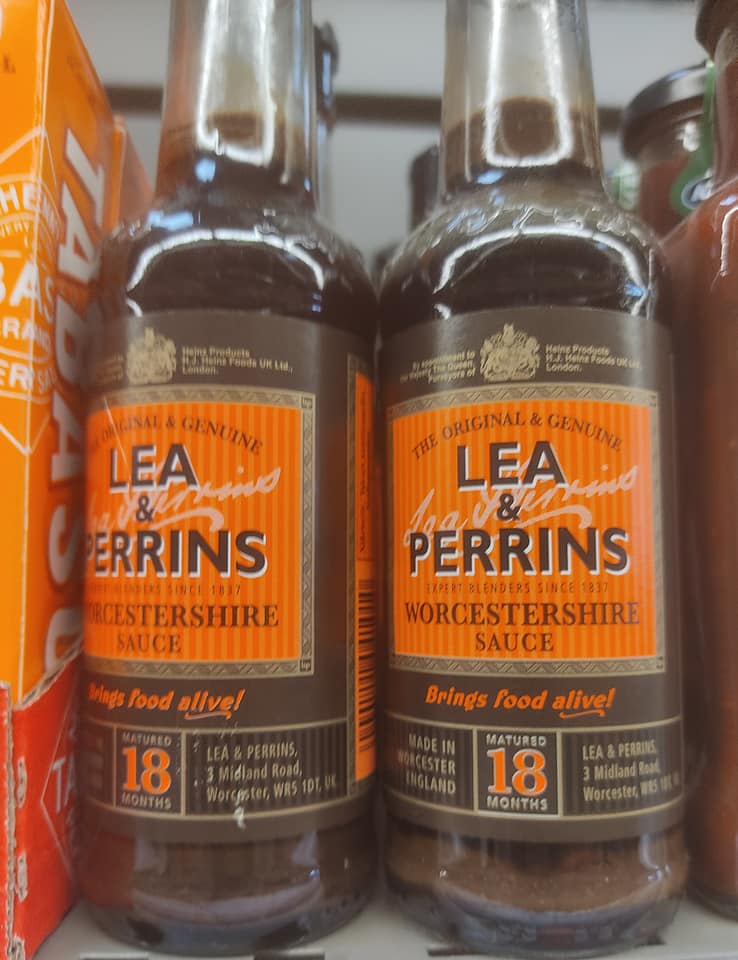 The classic autumn sunsets continue - yesterday's was rather good, and I just managed to catch it over the top of the charming bungalow opposite.  Autumn leaf colour is also getting good.  We spotted a couple of sumac saplings showing off their best colours - the horror of that?  There are sumac roots encroaching into the Wildflower Meadow - as the nearest tree is over the road, the roots have made it under a tarmacked road, a 2 foot deep ditch and a leylandii hedge to get to where they are!
Our spring time obsessions are cowslips and orchids, but wandering around the garden I find that they are already coming up.  Now I was well aware of the range of the cowslips, or so I thought, but the sheer density of them this autumn is a bit concerning - although something to look forward to when they flower in the spring.  The orchids on the other hand - there were no orchids there this year or last, where these two have been found.  That means that they have hitched a ride on one or more of the mowers or brush cutters, and are now colonising a new area.  They're coming to get us!
And then there was last night - a hint of a social life again.  We went to the village bar to meet some friends and were faced with The Demented Bride, complete with knife through her head and glass shards in her heart, while the food offering wand handburgers!  For the first time in ages, I actually felt a bit festive, although as we arrived at 7pm and didn't get home until gone 10pm, I suspect I actually felt a bit tiddly!
Bring on November!