As mentioned last week, I made my first trip to Plague Island since March 9th 2020 this week.  The skies were dramatic as I packed the car to leave home, but it was an uneventful drive to the port and a boring wait to be loaded and a flat crossing.  The boat wasn't really that full, so I do query why it took an hour and a half to get off the ferry and onto the M27 - in part it could be explained by a lorry driver that overslept and had clearly forgotten that his vehicle was blocking everyone else, but even so!  I think I was the second last person out of the port not driving a lorry, but then it was all behind me and the adventure could begin!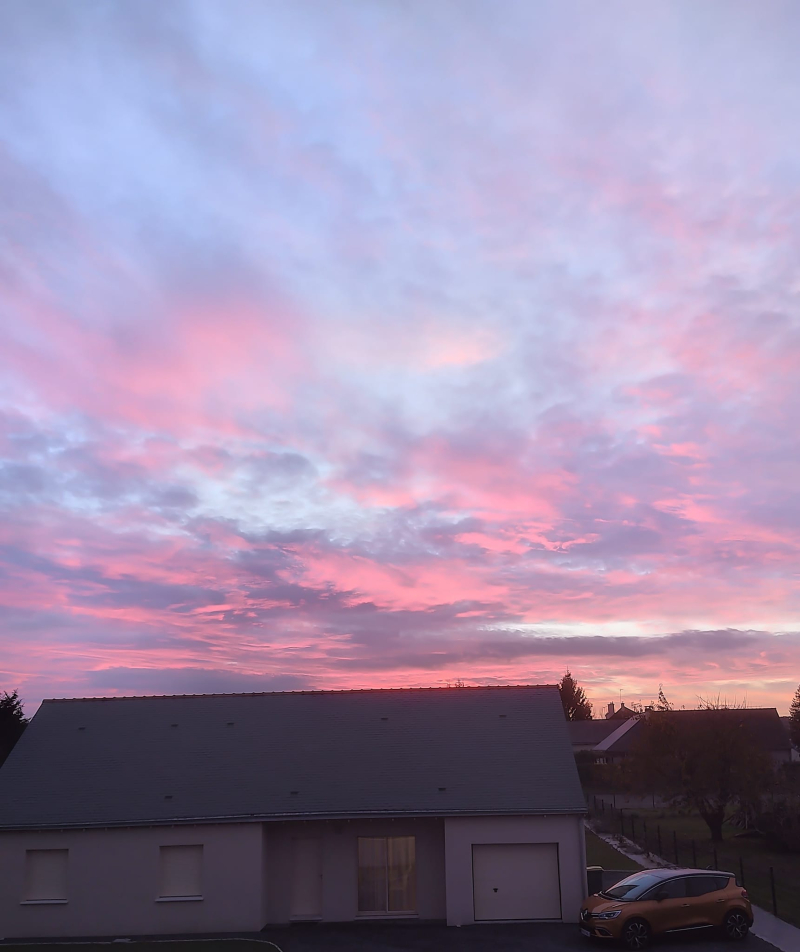 My first real stop (not including caffeine and comfort) was at Whixall Marina in Shropshire where I met a representative of the Restoring the Marches Mosses BogLIFE project for a walk out to the Mammoth Tower and to see how the Mosses are being restored and rewetted.  For a couple of old crocks, we made good time and covered a few kilometres!  The best photos (I hope) have yet to be downloaded from the proper camera, but I was truly impressed with the change at the former Scrapyard, which is slowly reverting to nature, rather than piles of old tyres, stacks of twisted metal and everything with a slightly oil stained sheen.
The following day, I took a couple of hours out to walk into the centre of Shrewsbury - quite my favourite place in England!  It was sad to see many empty shop fronts, but even so, they still have lots of small independent outlets there.  I also had a quick visit to Smethwick High Street - no photos of that, and smello vision is not a thing yet.  The spices that were on the air as I got out of my car, the enticing shop fronts and the cosmopolitan nature of the area are a total joy, though different to Shrewsbury.
Thursday was devoted to all things Birmingham, so given HS2 and preparations for the Commonwealth Games, it was easier, but unsettling, to use public transport.  It did all pan out well, until I got back to Tamworth and had to wait for 20 minutes for a taxi, and I wore a mask more than anyone else I saw!  I visited the two Victorian Cemeteries in the Jewellery Quarter - well worth it, if you have the time.  Warstone Lane is more accessible, and I was privileged to be allowed to participate in a Remembrance Day ceremony with cadets from a local school.  It was very special for many reasons.  After a spot of eco-friendly lunch at a local café, I then visited Key Hill Cemetery, including a private view of the catacombs.  This site is more private and is home to nearly 100 London Planes - it is very beautiful.
My final day was focussed on the River Cole, where Warwickshire Wildlife Trust and the Tame Valley Wetlands Partnership are leading work to improve a number of sites and equip local people and organisations with the skills to maintain then and do more once this funding pot is all spent.  Again the best photos are on the main camera, but the lake at Tamworth was improved with the previous funding, and the work at Meriden Park was at an exciting stage, where for once they are seeking to speed up the flow of water in a river.  I didn't film the way the ground wobbled around us as the digger went past as I was in fight or flight mode!
The crossing on Friday night was much bumpier, so much more to my liking, and I was home by 10:30am yesterday, as it only took a quarter of an hour to get off the ship and out of the port (not least as I was nearly pole position on the car deck and I know where I've left my car!!).  But after walking 25km in 4 days, and losing a lot of sleep with the ferry crossing, much of yesterday wafted past in a dream-like trance.  Today I feel more normal and we spent time at the Garden, mowing, mulching and for me clearing and forking over a seedbed and sowing 52 broad bean seeds (must wear my glasses next time I buy seeds - 80g not 80 graines!).  I also had a good mooch round, looking at how things had changed, including my radishes sown in leaf mould, and lifted a winter radish for lunch... for the next two days!  At the One Acre Wood we found a single interesting mushroom, but left it there.
Looking in the flower border, I saw hopeful signs.  I left the annual flowers to set seed and die back, before pulling away the old stalks a couple of weeks ago.  Looking at the seedlings that are coming up, I can see signs that the frilly purple stuff and cornflowers have indeed set seed and are now sprouting to put on an earlier display next year.  I'll not do any more weeding there now, but let things over-winter, and then see if they need a helping hand in the spring.