Well, we are getting near the end of 2021 and quite frankly I shall be glad to see the back of it.  Covid and its constraints on life as we knew it have been a challenge, as they have made difficult things even more difficult than they needed to be.  Finding a quality nursing home and installing someone in it, trying to earn a living, helping people with the bureaucracy of Brexit (getting a residence permit, exchanging driver's licenses, reregistering cars) have all been that little bit harder than they needed to be.  As we get to the end of the year, we are back to the second guessing what the next restrictions are going to be.  Today we did forays into a number of stores for wild bird seed, chicken feed, and store cupboard basics in case, as there is a definite feeling from the media that the next few weeks aren't going to be easy.
But away from that, and looking at the natural world around us, there are still uplifting vistas, so once out of shops and built up areas, things seem more hopeful.  On Christmas Day we did a lovely walk from The Shack to the One Acre Wood and back, with hardly an engine or an unnatural sound to be heard.  Today at The Shack, we looked across the valley to the Chapel and the world didn't seem so bad (although the weather could have been better I guess).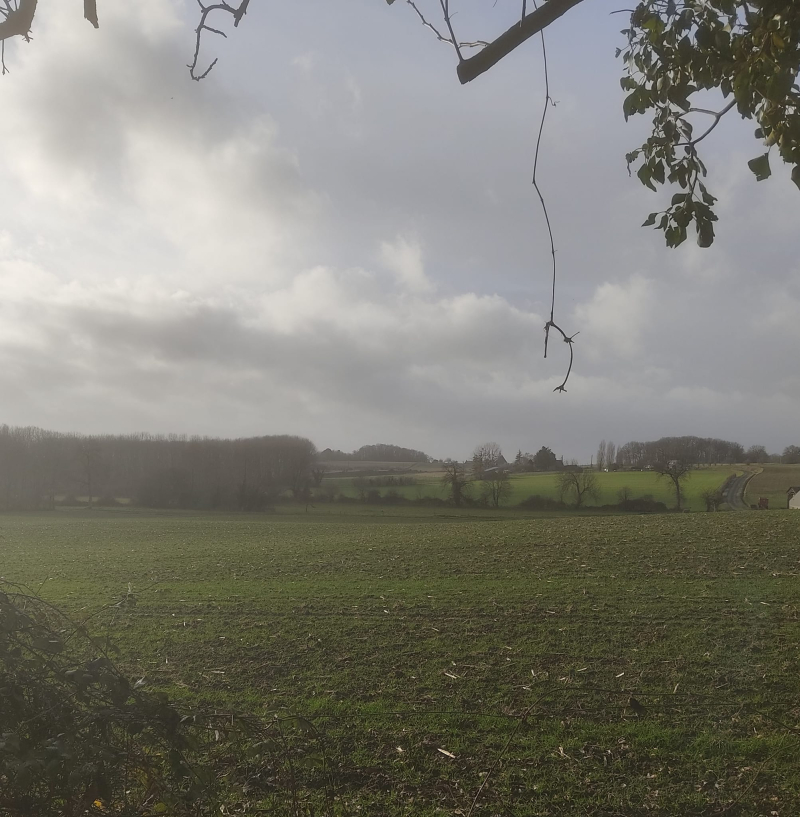 Nature finds a way (listen to Jetho Tull's Jack in the Green), and indeed we are impressed, as well as slightly concerned, at the persistence of a mole that wants to set up home in the near derelict Studio!  There are mole hills by the steps and next to the terrace!
The trail camera also shows us that we are not alone - so here are a couple of videos from near the Studio.
And this one
Happy New Year - I'll be back on 1st January!