Apologies for not posting last weekend, but I was away in the Broads, visiting the Broads Life Festival at Beccles Quay.  When I would normally write this blog, I was actually attending the final performance of the commissioned piece, Booming Voices, by Eastern Angles theatre company in a large marquee by the quayside.  What an excellent and friendly festival it was.  There was enough to do and to look at to keep me occupied on the Saturday and the weather was magnificent.  The Wherry Maud and her pop-up museum were there too - a lovely day.
The photos below are: the results of a dyke dipping day, nicely displayed in a three layered viewing tank and with lots of lovely water thingies; the Chet Boat - a reconstruction of a mediaeval boat discovered on the River Chet, and the original (now in York) dates from about 1350 or so, the reconstruction made by the International Boatbuilding Training College at Lowestoft; and a general view of the Festival site.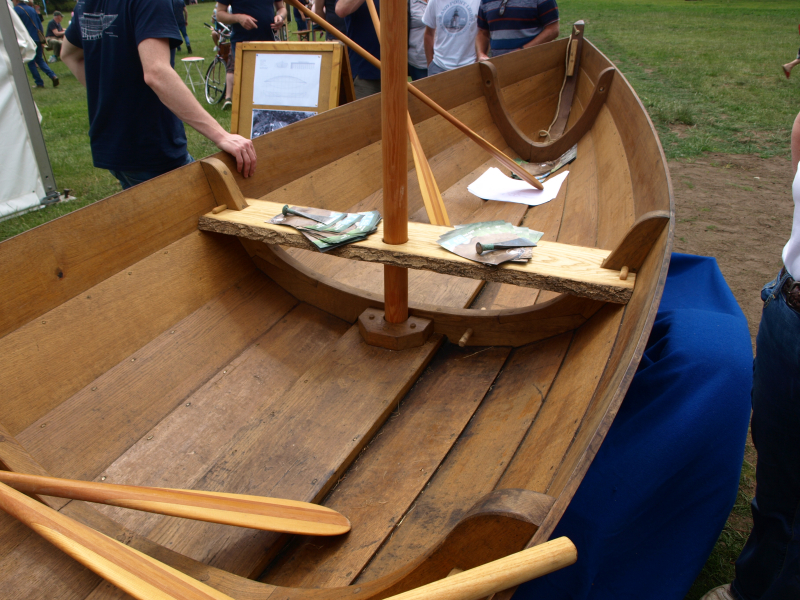 Well that all went nicely wrong and it is too hot and sticky to fix it - so the Chet Boat photo is a totally different size, but is not that much more important than the other two!
From the Broads I went over to another favourite place - Shropshire, and more specifically the Marches Mosses.  There is a new bird hide at Sinkers Fields near Morris Bridge on the Llangollen canal - I'd been prepared for it to be well appointed, but hadn't expected it to be so beautiful.  The Mammoth Tower also has its tusks attached now, which it didn't have when I last visited in November 21.
Both structures are paid for by National Lottery Heritage Fund and LIFE.
All that travelling meant that today was my first chance to see what had been going on by the trail camera - I will ,move it again soon, but it is doing jolly well where it is.  The 7 videos that I link to are just a flavour of the activity that has been going on.  The badgers seem to have drifted off at the moment, but the hare and/or rabbit is a new and regular visitor, while the piglets are just so darn cute!  There is water nearby which may be why there is so much activity at this point.
The parent boar really are rather scary and there are a couple of photos that are the stuff of nightmares!
This could be a hare or a rabbit - difficult to say without a good look at its tail and anything around to get a feel for its size.
These could be pheasant or partridge young - normally I would say pheasants on the basis we hear a lot of them around, but John and a cat put up a flock of a dozen or so partridge during the week, so I'm hedging my bets.
That's it until next week!